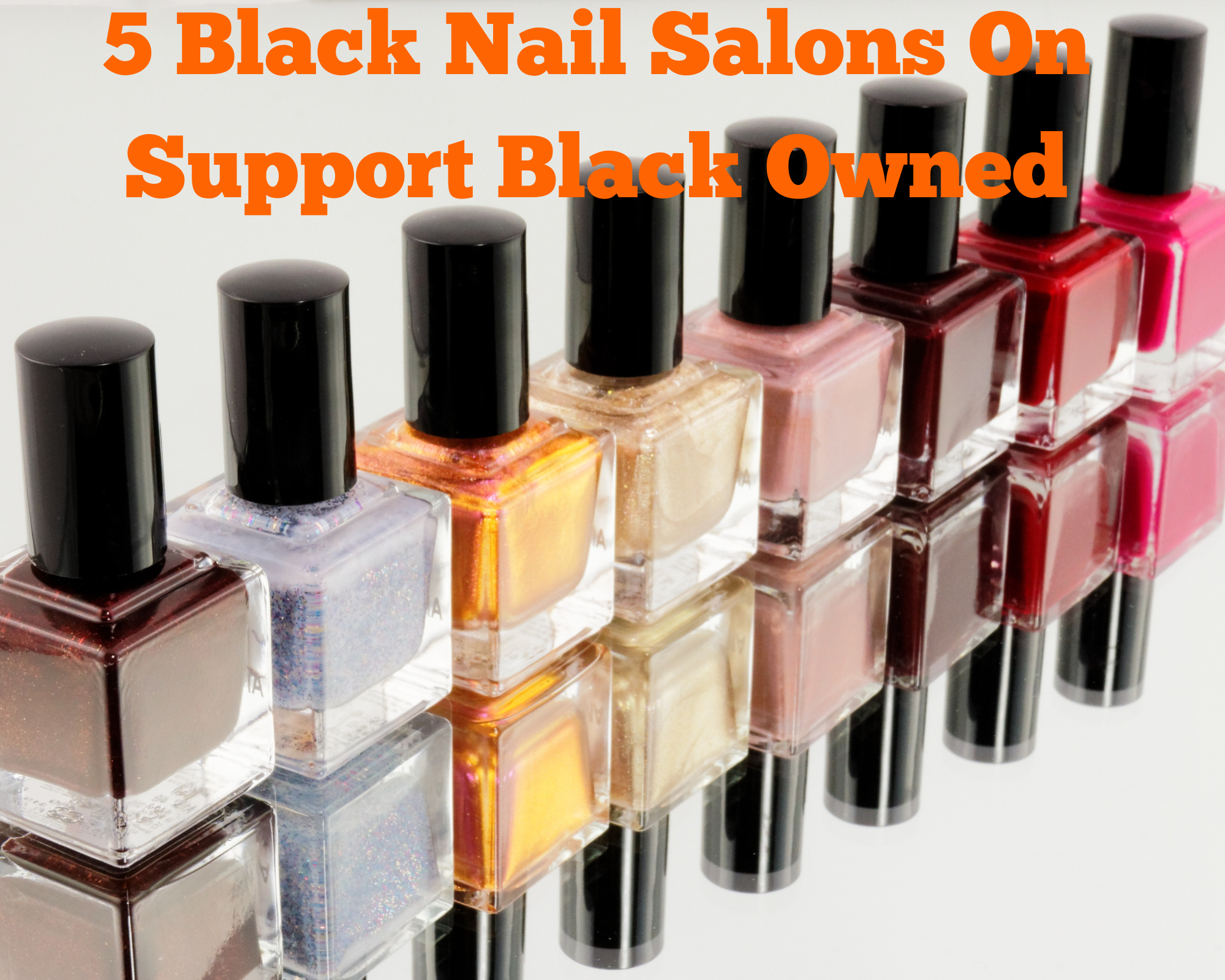 5 Black Nail Salons On Support Black Owned
Super User
Blog
Hits: 417
Support Black Owned is home to exceptionally talented nail salons with an array of skills and services to suit your situation. Here are 5 Black Nail Salons on Support Black Owned with a presence that has created value for their client base and made their customers very happy. Mention SBO and you may get a discount.  (click on title to see business profile)
Tiara's style of work focuses on contemporary trends, global concepts, as well as international designs. Tiaras methodology is research based and incorporates components from the Art Schools she has attended. Tiara has an un-canning ability to sketch and draw, has an extensive understanding of color and the imagination to create masterpieces that express your personal style. This black owned nail salon is in Jonesboro, Georgia.
Throughout Our 10 years open, we've had the great fortune to service some truly wonderful customers, while meeting many influential and creative individuals along the way. We believe in working together to create a wonderful nail spa experience. Our Nail Experts are fully trained with all the new trends as well as follow all state guidelines. We focus on Pampering our customers in a relaxing environment. This black owned nail salon is in Chicago, Illinois.
I created Janique Nicole Cosmetics to inspire women to be confident in who they are at whatever phase of life they are in. I wanted women to find their power, their voice, their purpose and understand that people are rooting for them, even if they feel as though they are all alone. This black owned nail salon is in Dallas, Texas.
WELCOME TO OJIMA NAILS!  BORN FROM A LOVE OF BEAUTIFUL NAIL DESIGNS, OJIMA NAILS CELEBRATES VIBRANT COLORS AND ARTFUL DESIGN. INSPIRED BY THE UNIQUENESS OF EACH INDIVIDUAL WE CHALLENGE YOU TO PUSH PAST BOUNDARIES AND DISCOVER YOUR AUTHENTICITY… THEN ADD A SPLASH OF COLOR! This black owned nail salon is in Hampton, Virginia.
At Simplicity Beauty & More LLC, our Beauty therapists specialize in a variety treatment including hand, feet, & body massages with a focus on reflexology; nail care with special manicure & pedicure spa packages; we also offer hair removal services, aromatherapy, exfoliation, mini facials, and facials. This black owned nail salon is located in Camarillo, California.
Make Sure You List Your Black Owned Business 
Make Sure To Follow SBO
 SBO Facebook     SBO Twitter    SBO Instagram  SBO LinkedIn  SBO YouTube  SBO Pinterest