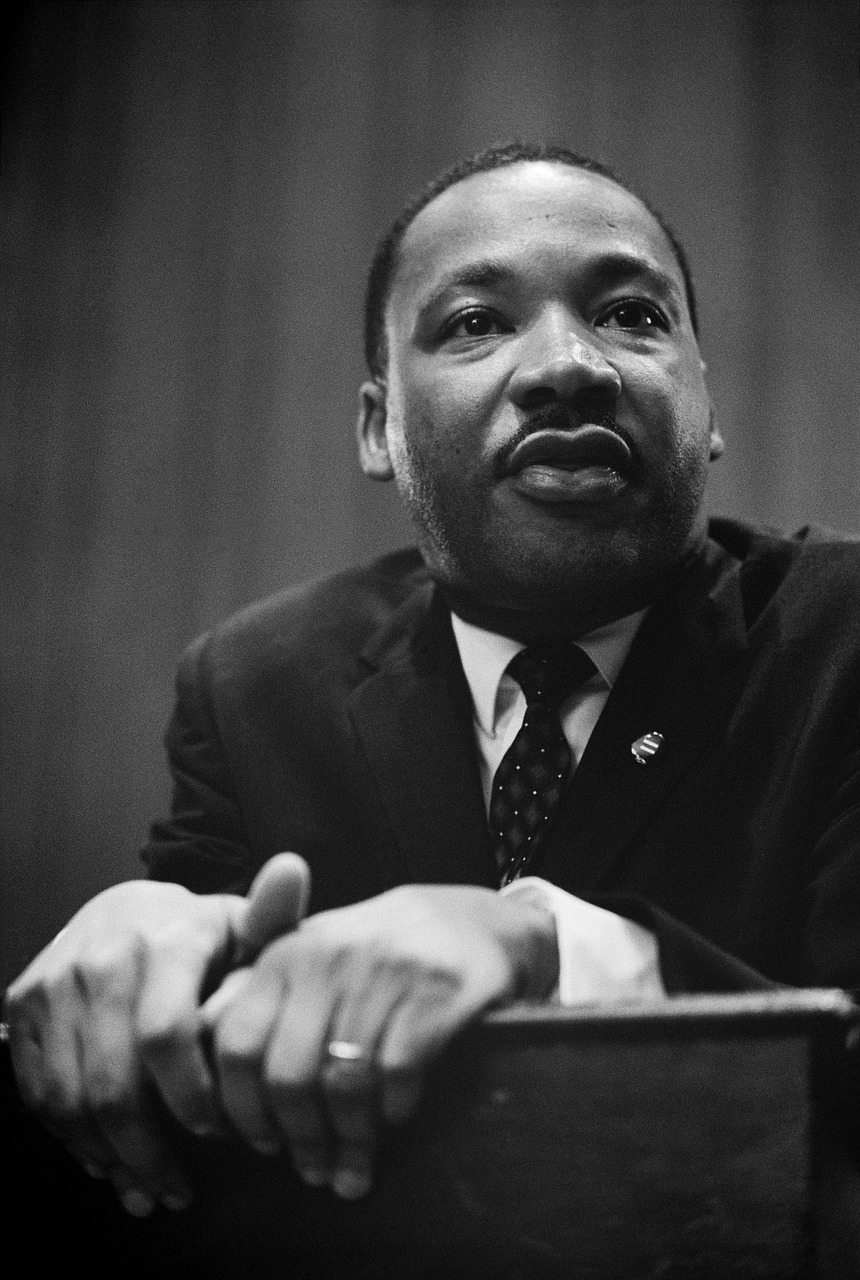 A Tribute To Dr Martin Luther King Jr
Super User
Blog
Hits: 928
In the American civil rights movement of the 1950s and 1960s, Martin Luther King Jr., a civil rights activist and clergyman, was crucial. He is best known for his efforts to establish voting rights for all residents and for his attempts to eradicate racial discrimination against African Americans.
King was the son of a Baptist minister and was born in Atlanta, Georgia, in 1929. He received his education at Boston University, Morehouse College, and Crozer Theological Seminary, where he also received a Ph.D. in theology. When he assisted in planning and oversaw the Montgomery Bus Boycott, a demonstration against the segregation of public transportation in Montgomery, Alabama, in 1955, King became a prominent figure in the civil rights movement.

A turning point in the civil rights movement, the boycott lasted for more than a year. It received a lot of national attention and gave people the impetus to take more action. King and other civil rights activists founded the Southern Christian Leadership Conference (SCLC) in 1957 with the goal of advancing African Americans' civil rights through nonviolent means.
On August 28, 1963, King gave his most well-known speech, "I Have a Dream," as part of the March on Washington for Jobs and Freedom. It is largely regarded as one of the greatest speeches in American history because it demanded an end to racial discrimination and segregation.
King's activities as a leader for civil rights were not without criticism. Both the government and some members of the civil rights movement opposed him. He persisted in his untiring pursuit of racial equality in spite of this. King received the Nobel Peace Prize in 1964 in recognition of his work to eradicate racial prejudice and segregation.
Sadly, King was murdered in Memphis, Tennessee, on April 4, 1968. Although his passing dealt a blow to the civil rights movement, it also helped to increase support. Martin Luther King Jr. is regarded as one of the most significant individuals in American history today, and his legacy continues to motivate people to struggle for social justice and equality all around the world.
Martin Luther King Jr.'s nonviolent strategy, message of love and togetherness, his ideas and speeches are still studied and honored today. The day after his birthday, January 15, is observed as Martin Luther King Jr. Day in the United States.
Martin Luther King Jr. was a visionary and brave leader who devoted his life to the fight for equality and civil rights for all. People all throughout the world are still motivated by his legacy to fight for social justice and equality. His message is still as vital today as it was when he was alive, and he lives on as a symbol of change and hope.
Image by WikiImages from Pixabay